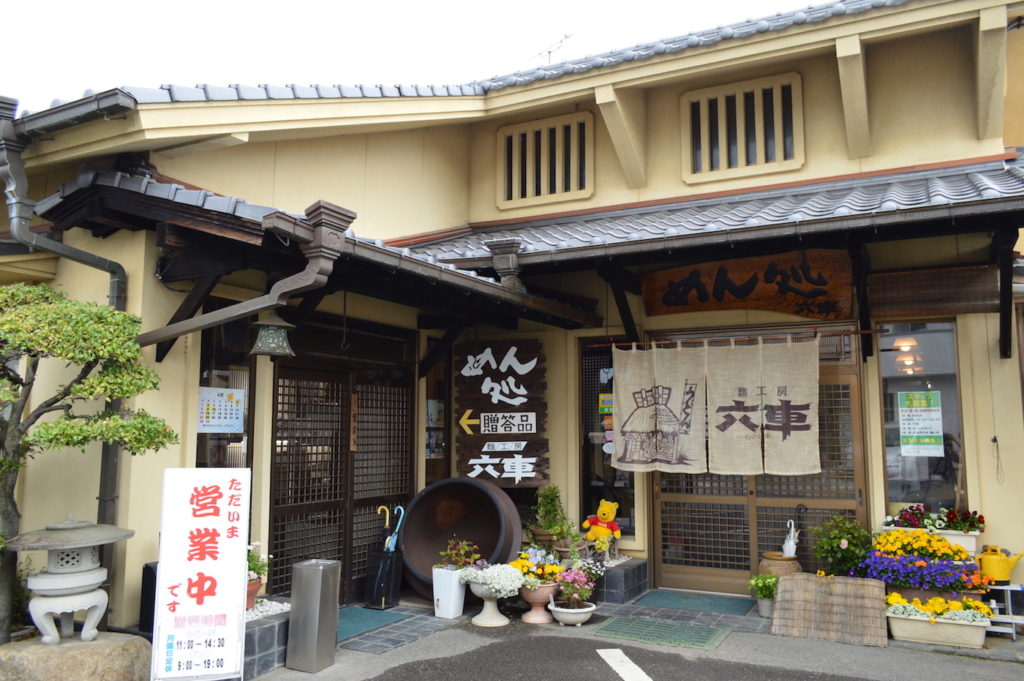 Store name

Noodle Workshop Muguruma

Restaurant, Shopping, udon, お土産

Shop appeal

Carrying on the tradition from previous generations, this shop offers not only udon gifts, but a chance to try the udon for yourself. This old shop is currently run by the third generation of udon makers. They are proud of the firm noodles, and offer raw udon as a gift.

Street address

6-1 Minato, Higashi Kagawa

Phone number

0879-25-2051

Business hours

11:00-14:00,
Sat/Sun/Public Holidays 11:00-14:30 (while supplies last)

Holiday

Monday, Second Tuesday of the month

Method of payment

天ぷら1つサービス

1 free piece of
tempura
「1 free piece of
tempura」I used a coupon.
If you are a store staff please tap here and provide the service.


「天ぷら1つサービス」クーポンを使用します。 店舗スタッフの方はこちらをタップし、サービスを提供してください。