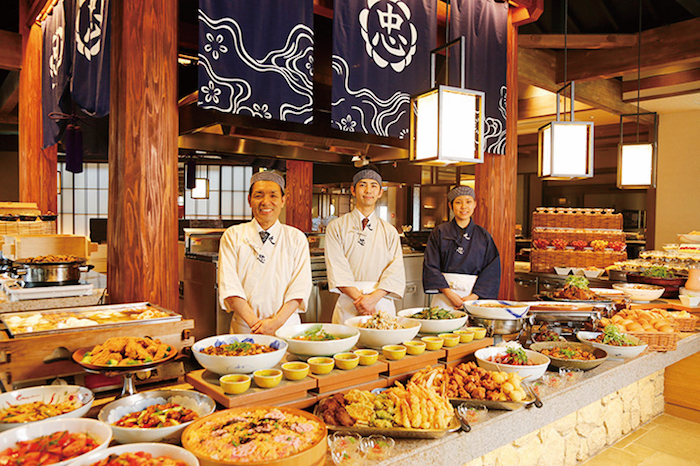 Store name

Kappo Dining Maruchu

dinner, lunch, Restaurant, restaurant

Shop appeal

"Maruchu Fine Dining" is an upscale restaurant, located in a wooden building using 300-year old beams. The lunch buffet offers 50 items from Japanese, Chinese and Western cuisine (all you can eat + all you can drink). Mon-Sat: 1,830 JPY (+tax), Sun/Holidays/Special days: 2,330 JPY (+tax) monthly menus is also very popular.
*Groups please pay in single cash payment
*Cannot be used in conjunction with other coupons; cannot be exchanged for cash
*Cannot be used at certain times of the year such as New Years holiday

Street address

556-1 Hotel Kobaitei, Kotohira-cho, Nakatado-gun

Phone number

0877-75-1111

Business hours

12:00 ~ 14:30、18:00 ~ 21:00

Holiday

There maybe unannounced holidays.

Method of payment

VISA, MASTER, AMEX, DINERS, JCB, 銀聯

昼限定バイキング割引(2~10名以下)100円引き

100 yen discount on daytime buffet (2-10 persons)
「100 yen discount on daytime buffet (2-10 persons)」I used a coupon.
If you are a store staff please tap here and provide the service.


「昼限定バイキング割引(2~10名以下)100円引き」クーポンを使用します。 店舗スタッフの方はこちらをタップし、サービスを提供してください。