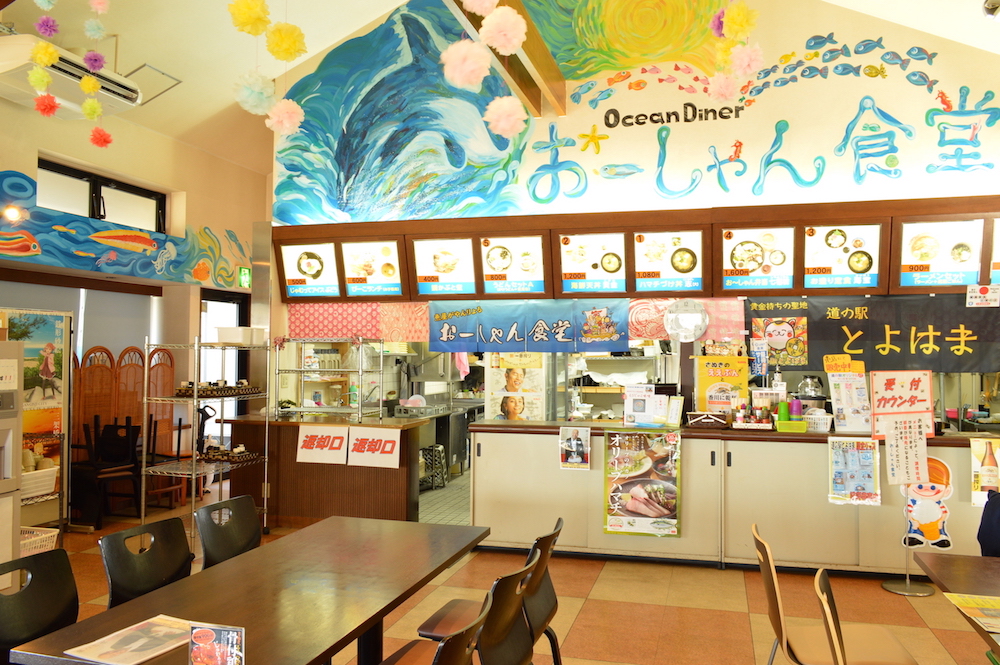 Store name

Ocean Diner

lunch, Restaurant

Shop appeal

Located inside the "Way Station Toyohama", you can take in the view of the islands on the Seto Inland Sea while enjoying the local bounty of the sea. A great chance to enjoy freshly caught fish prepared in the kitchen of a fisherman. Choose from the rice bowl dishes and set meals.

Street address

2506 in Toyohama Way Station, Toyohama Minoura Aza Nishi Kabut, Kanonji

Phone number

0875-56-3655

Business hours

11:00~15:00

Holiday

Monday (and day following Public Holiday)

Method of payment

ソフトドリンク1杯サービス

One free drink!
「One free drink!」I used a coupon.
If you are a store staff please tap here and provide the service.


「ソフトドリンク1杯サービス」クーポンを使用します。 店舗スタッフの方はこちらをタップし、サービスを提供してください。