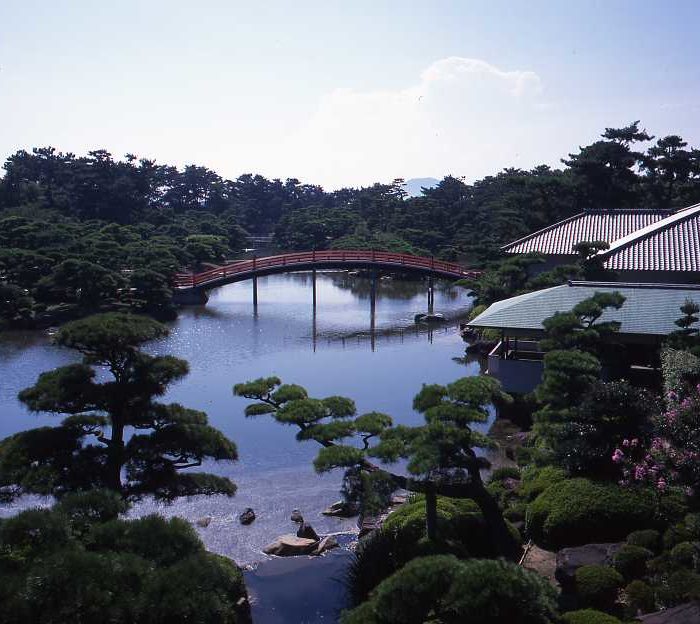 Experience Tourism
Nakazubanshouen Margame Art Museum
Store name

Nakazubanshouen Margame Art Museum

Experience, Tourism

Shop appeal

This daimyo garden was greated in 1688 by the second generation Marugame lord. Built in one-story Sukiya style, the museum has many ancient Oriental pottery pieces and paintings.

Street address

25-1 Nakazu-cho, Marugame

Phone number

0877-23-6326

Business hours

9:30 ~ 17:00 (last entrance 16:30)

Holiday

Wednesday

Method of payment

Free original goods!
「Free original goods!」I used a coupon.
If you are a store staff please tap here and provide the service.


「オリジナルグッズをプレゼント!」クーポンを使用します。 店舗スタッフの方はこちらをタップし、サービスを提供してください。