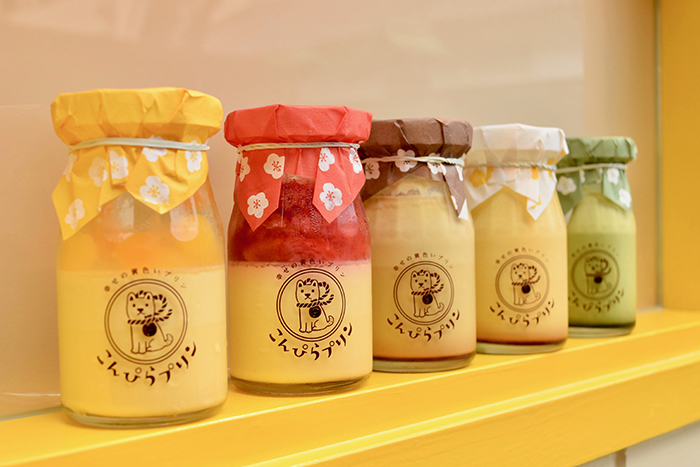 Store name

Konpira Purin

cafe, Restaurant, お土産

Shop appeal

The newest specialty treat for the Kotohiragu Shrine pilgrimage—our new yet familiar "Konpira Purin" custard pudding. We sell six types of pudding to suit your taste, from the traditional firm type to our latest developments, as well as parfaits and soft-serve ice cream. Photo spots are available inside, so stop by and make some memories!

Street address

716-5 Kotohiracho, Nakatadogun

Phone number

0877-85-5560

Business hours

9:30-17:30, Sat., Sun., National holidays 9:30-18:00

Holiday

Open every day

Method of payment

ソフトクリーム50円引き

50 discount on soft-serve ice cream
「50 discount on soft-serve ice cream」I used a coupon.
If you are a store staff please tap here and provide the service.


「ソフトクリーム50円引き」クーポンを使用します。 店舗スタッフの方はこちらをタップし、サービスを提供してください。