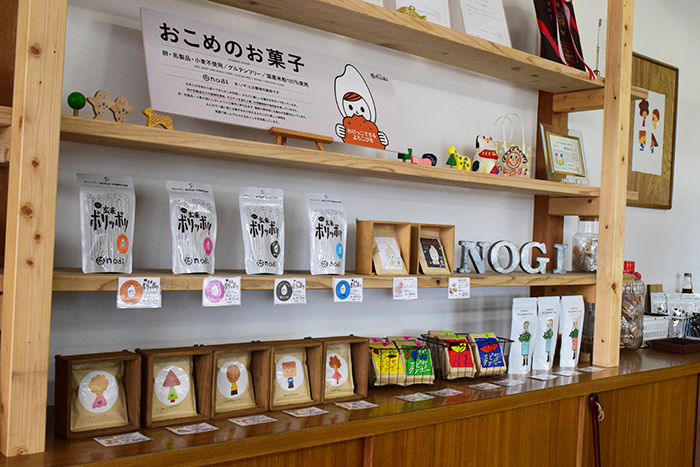 Store name

Nogi

Shopping

Shop appeal

This cookie factory and shop uses rice flour and is perfect for people looking for gluten-free or vegan options. This shop features product packages that would make great Kagawa souvenirs, as well as packages with cute designs.

Street address

1467-3 Tsuda, Tsudacho, Sanuki

Phone number

0879-49-3431

Business hours

9:00-17:00

Holiday

Saturdays, Sundays, and national holidays

Method of payment

お買い上げで、規格外のクッキーをプレゼント

Special cookie with purchase
「Special cookie with purchase」I used a coupon.
If you are a store staff please tap here and provide the service.


「お買い上げで、規格外のクッキーをプレゼント」クーポンを使用します。 店舗スタッフの方はこちらをタップし、サービスを提供してください。